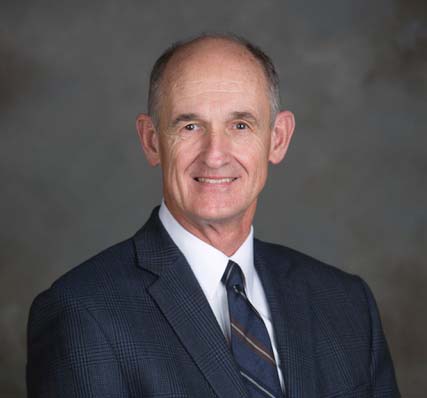 Phillip Burchfield
Executive Director
Mississippi Association of School Superintendents
As executive director of the Mississippi Association of School Superintendents, Dr. Phillip Burchfield is well known as one of the state's most trusted leaders in public education. The skills that helped him achieve that rank are enabling him to now set the course for the state's largest association of educational professionals.
From his acceptance of the position of executive director on January 1, 2018, to date, Burchfield has worked to advance the MASS focus of improving Mississippi's public education one student at a time.
His current role builds upon a 42-year career in public education that began as a junior high science teacher, led to administrative opportunities as principal of one of Mississippi's most successful high schools, and then to superintendent of two of our state's most-impressive school districts Spearheading a strategic plan that targets enhanced resources and benefits for MASS members in more than 140 school districts, Burchfield is leading advancements to Mississippi's educational system through professional learning, communication and advocacy.
Prior to joining MASS, Burchfield served as superintendent of schools in Clinton, where he oversaw nine schools with a total enrollment of more than 5,200 students, and a budget of more than $47 million.
He began his career in education in 1975, working as a teacher at Ackerman High School in Ackerman. He taught for nine years before moving into administration, serving as an assistant principal at Clinton High School from 1986-1994.
He was named principal of Clinton High in 1994, and held this position until 2003, when he moved to Starkville Public School District to serve as superintendent of schools. Under his leadership, the district's enrollment grew by more than 200 students, and its budget grew to more than $39 million.
He returned to Clinton five years later, and in July of 2008 began serving as superintendent of the Clinton Public School District. 
Dr. Burchfield received an associate's degree in biology from Holmes Community College and a bachelor's degree in zoology from Mississippi State University. He completed his Master of Educational Leadership in 1982, his Specialist of Educational Leadership in 1989 and his Doctorate of Educational Leadership in 1995, all from Mississippi State. He and his wife Nita live in Clinton. They have three children and four grandchildren.