Clinton Public Schools' Goins Named New Deputy Director of MASS
Veteran educator to focus on professional development, member engagement
JACKSON ― Veteran Mississippi educator, principal and school district leader Anthony Goins has been named deputy director of the Mississippi Association of School Superintendents. Goins, who is currently assistant superintendent of the Clinton Public School District, will begin his new role with MASS after his retirement from CPSD in July.
"Effective leadership is essential for successful schools, and there's no one better prepared to enhance professional development opportunities for our members than Anthony Goins," said Phil Burchfield, executive director of MASS. "His extensive knowledge of Mississippi's public schools, commitment to excellence and ability to work with others to produce positive results will be tremendous assets for MASS."
Since its founding in 1969, MASS has grown into a nationally recognized coalition that provides state-of-the-art training and mentoring programs for educators while advocating year-round for improved public schools. In 2000, MASS created an affiliate organization, the Alliance of Educational Leaders of Mississippi (The Alliance). The groups present two statewide conventions annually to collaborate on major issues and shared interests.
As part of its three-year strategic plan, MASS is strengthening its focus on professional learning opportunities for school leaders along with increased member engagement and convention attendance—goals that Goins is uniquely qualified to help MASS achieve.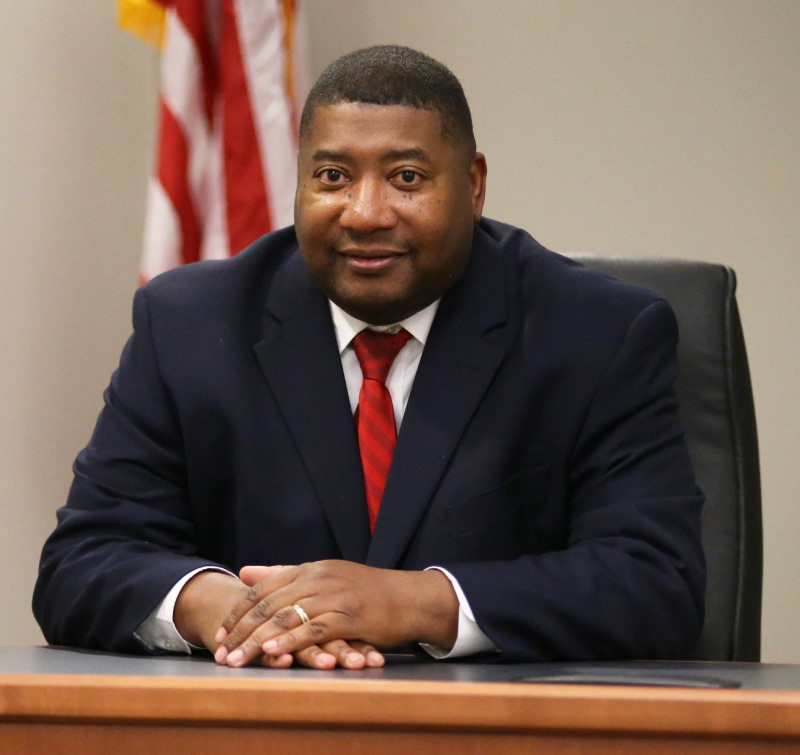 "I appreciate the work that MASS has done through the years to support public school educators and raise professional development standards in Mississippi," Goins said. "Education and leadership are areas I'm passionate about, and I'm excited to start the next chapter of my professional journey with MASS."
A native of Cleveland, Mississippi, Goins' 27-year career in education began in 1995 when he was hired as a social studies teacher at Main Street Alternative School and later at Carver Middle School, both in the Hinds County School District.
In 2000, Goins moved to the Clinton Public School District to serve as assistant principal of Clinton Junior High School and promoted to principal in 2003, a post in which he served until 2014. That year, he left CPSD to become principal of Terry High School, returning in 2015 to become principal of Clinton High School. He promoted to assistant superintendent of CPSD in 2016.
Goins received a bachelor's degree in education from Alcorn State University, a master's degree in education administration from Jackson State University, and a specialist degree in educational leadership from Mississippi College.
"For the past 20 years, I've had the opportunity to watch Mr. Goins grow professionally and excel as an educator and administrator," Burchfield said. "He's a man of great character and integrity and will represent the MASS/Alliance membership with the highest standards."
The Mississippi Association of School Superintendents and the Alliance of Educational Leaders of Mississippi is a non-profit association whose membership is made up of 139 public school superintendents and more than 2,000 public school administrators. Its mission is to provide resources, advocacy, leadership, policy information, training, support, renewal, and public relations services that improve the quality of public education.